Melt Away Neck Pain in Just 10 Minutes a Day
Doctor-designed "Neck Hammock" is your secret weapon against stiff muscles from exercise, desk work, or shift work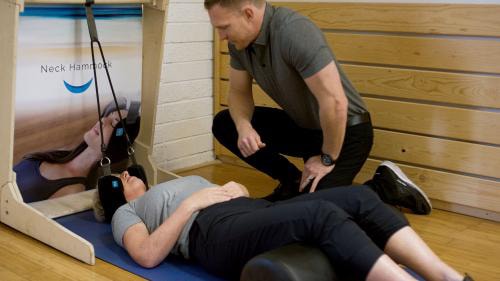 Dr. Steve Sudell, Jr is no stranger to soreness.
Not only is he a dedicated Crossfit athlete, but he's been a physical therapist for 7 years.
And lately, he's noticed a trend in athletes and non-athletes alike...
Since the dawn of the smartphone era, neck pain has become the most common problem he sees.
The truth is, we all stare at screens more than ever. And it's causing 'text neck' and bad posture.
It's hard not to feel helpless to it. I mean, are we all going to stop using cellphones or quit our screen-related jobs?
Here's How The Best Therapists Treat Neck Pain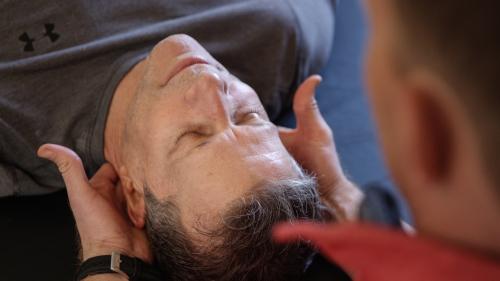 Dr. Steve met a lot of patients who complained of pain in the middle of their neck, pain on only one side, or pain in the shoulder blades.
Sometimes, they complained about numbness and tingling.
And for almost all of them, he used the same solution: cervical traction.
It might sound complicated, but it's pretty simple:
All that screen-staring overloads the muscles in the front of the neck
These imbalanced muscles compress disks and reduce blood flow
The therapist gently pulls up on the back of neck, reducing compression
With the disks relaxed, blood can deliver healing nutrients
This allows imbalanced muscles to stretch out and relax
We never move our necks like this in day-to-day modern life. So cervical traction is the perfect antidote to desk jobs and phone use.
Neck Hammock Brings The Therapist Home to You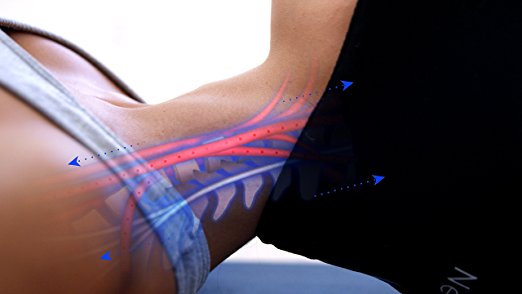 Dr. Steve built a device that let people do the whole process at home in 10 minutes.
It's a finely-manufactured sling that you attach to any door handle, post, or railing.
Then you just lie back, rest your head in it, and let the tension and pain melt away.
He used the finest materials, so it could withstand up to 150 lbs of force. And he called it The Neck Hammock.
It costs less than 1 therapy session and can be used every day, pretty much anywhere.
Then he put it on Kickstarter and it raised over $900,000.
The reviews started to roll in, and people were amazed at how well it worked.
It Costs Less Than A Physio Session To Treat Your Neck Forever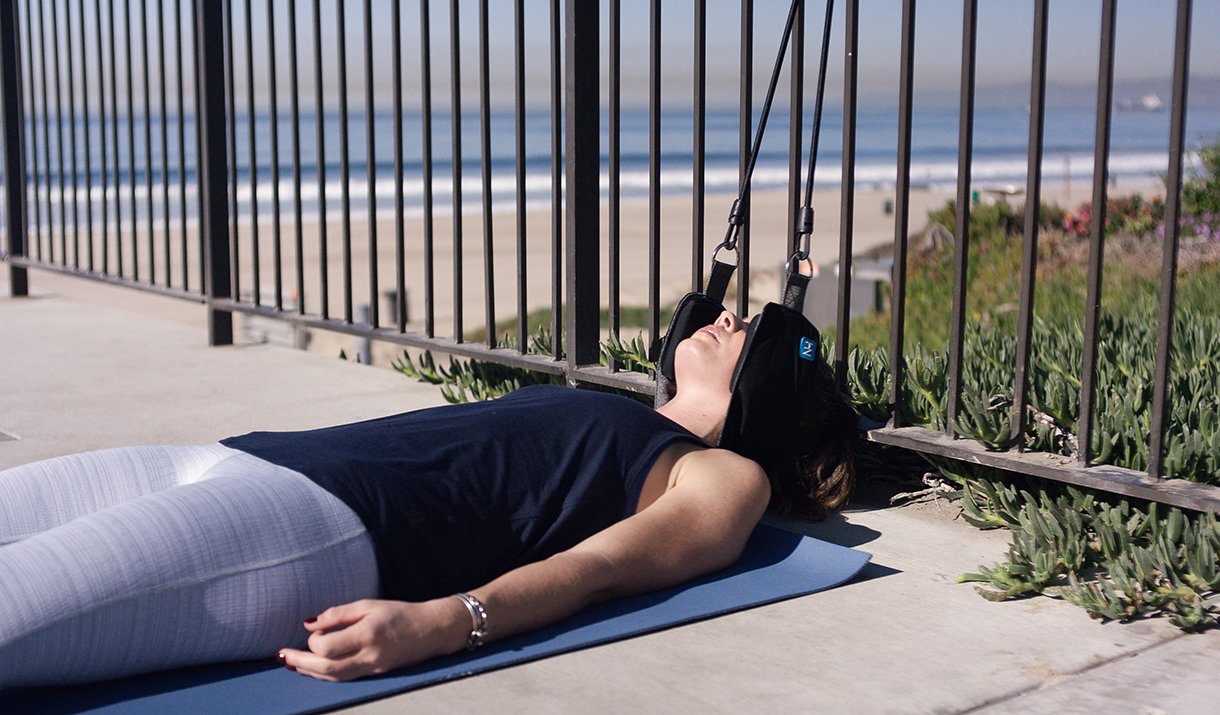 This website is the only place you can get a real, Doctor-Steve-designed Neck Hammock.
There are knockoffs on other sites, but none of them offer these features:
Medical-grade straps and buckles. If it doesn't say medical-grade,

it probably isn't.

Designed and tested by a licensed Doctor of Physical Therapy
Bungee cords that can withstand

150lbs of tension

Double stitching

that prevents tears and breaks
A

10-year international warranty

for any breakage or malfunction
Spending a couple extra bucks on the real deal will not only give you a product you can trust... it'll save you a lot of money in the long run.
It's not cheap to visit the physiotherapist, $100 for the initial consultation, $75 for each session after that, and the time and money it takes to travel.
But Neck Hammock will only set you back $49.99.
You can use it every single day, whether you're at home or on the road.
If you're ready to say goodbye to neck pain, then click the link below to order yours!
Learn More About Neck Hammock! »